Rattan Footstools | All Weather Wicker Footstools | Ottomans
Our range of wicker footstools is crafted from either synthetic all-weather rattan or natural seagrass. Instantly update your setting with these rattan footstools that double up as extra seating.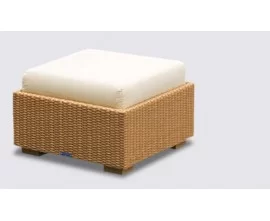 Rattan Footstools
Our rattan footstools are stylish, practical and low-maintenance. Made with synthetic fibres woven over sturdy aluminium or teak frames, these synthetic rattan footstools are suitable for year round outdoor or conservatory use, whereas our genuine seagrass wicker is suitable for indoor use only.